The digital force at the service of all of us!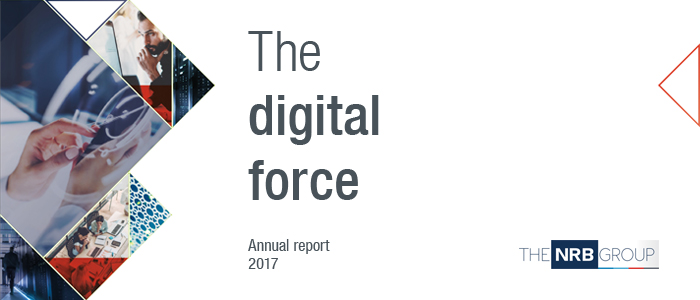 We are very happy to announce the release of the Annual Report 2017 of the NRB Group, after all a major event for our company.
NRB's mission as an ICT service provider is to use the digital force to simplify the life of all of us. Our life, as a consumer, a patient, a citizen, an employee or a public servant.
In order to illustrate this digital force, we included a number of videos in this report through which you will make the acquaintance of people using applications and systems that are developed, maintained and/or hosted by NRB.
As digital as possible
This is the first year that our annual report goes 'as digital as possible'. We opted for video reports instead of written articles. You can view them on your PC, smart phone or any other digital device. And if you opt for a printed version, the QR codes next to the video thumbnail will guide you to the 'NRB digital publications' portal where you can find this report and soon all other corporate digital publications of NRB.
Enjoy the presentations, and may the digital force be with you.