Get IT back in the digital driving seat :
Propose and promote mobile, analytics, social and cloud platforms as common building blocks for building new solutions quickly and cost effectively.
Remove the need for "shadow IT" by redefining the IT organisation and working practices to support a service-oriented organisation.
Enhance business agility and reduce time-to-market by using agile development methods and deployment control (DevOps). 
Offering
Strategy
Business case for IT as a key enabler for increasing revenue while keeping costs under control.
Strategic alignment of IT and business that takes into account mobile, data analytics, social and cloud drivers.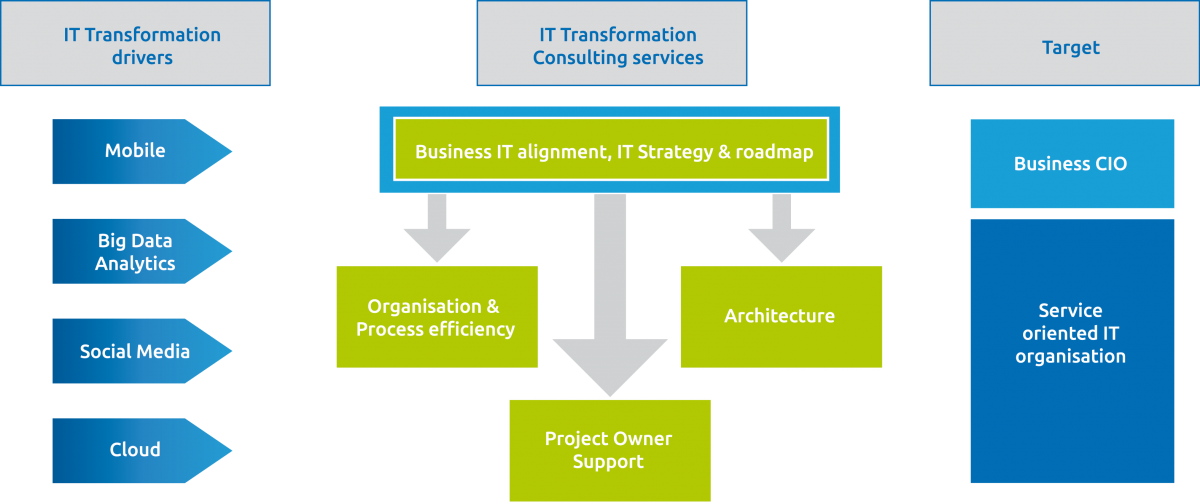 Organisation
IT re-organisation and updates to governance and working practices by combining Agile and DevOps with IT Service Management (ITIL), Enterprise Architecture (TOGAF) and Application Portfolio Management, while strengthening risk control and compliance (COBIT).
Architecture 
Flexible and adaptive SOA model that integrates the mobile, data analytics, social and cloud platforms.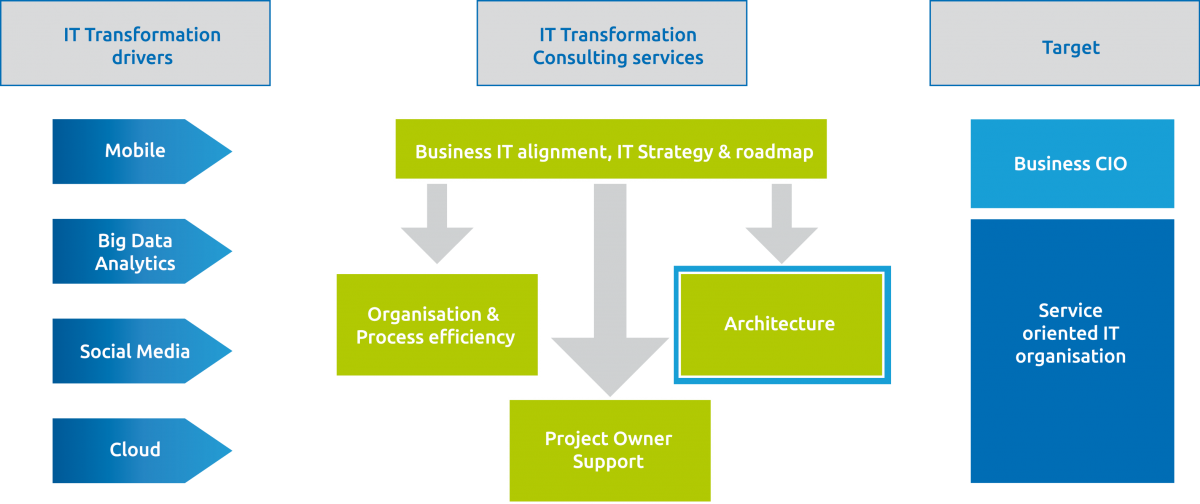 Support 
Program/project management that uses best methodologies (PRINCE2, PMI)
Business requirements and IT specification management solutions
Selection of products and service providers
Change management.