Our Managed IT Staffing services team strives to provide our clients with the talent they need. Together, we develop strong teams to deliver quality in the most cost-effective way.
The pace of change in the technology landscape makes it nearly impossible for any CIO or IT manager to maintain an always up-to-date and full capacity staff. Furthermore, IT organisations today must be agile and responsive to be able to achieve their core mission: supporting businesses! With time, the need to expand IT staff to allow it to bring a project to its completion or manage a temporary lack of resources becomes quite evident.
Before you even know it, you might be looking in the market for temporary IT staff or for extended technical expertise. The aim of our Managed Staffing services is to help you fill the gaps of your IT sourcing whenever the need arises and in any suitable form: per project, as a service, for long-term or short-term periods.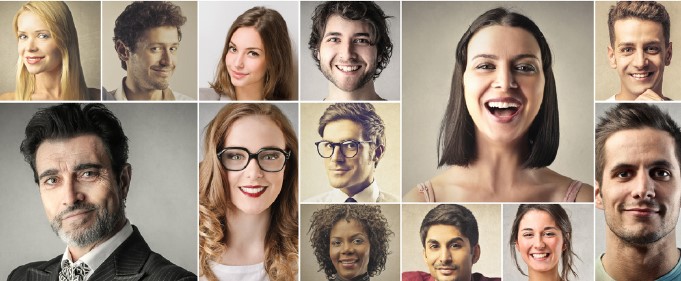 What You Need
The key drivers of our Managed IT Staffing services are delivering the right talent at the right cost, at the right moment and for the right time.
A team strengthened by the expertise of People & Technology
Since 2023, NRB has been able to rely on the expertise of People & Technology employees. The merger of our two companies, recognised for providing IT specialists such as project managers, analysts, architects, administrators and system engineers, cloud experts, software developers and testers, makes us the leaders in managed staffing. People & Technology is particularly well established in the banking and insurance, public, pharmaceutical and industrial sectors. Its arrival in the group strengthens the quality of our teams and, above all, their areas of expertise.
Great Talent
It is not only about experience and expertise; it is also about cultural fit. We provide you with the best suited candidate. Beyond expertise and experience, we select professionals based on their flexibility and interpersonal skills before recommending them to our customers.
Fast Hiring
You need a scalable, flexible and customised solution to gain access to talent and adjust your workforce based on the needs of your business. We closely monitor each customer situation and anticipate his needs. This means that, combined with our large pool of IT experts, we can provide you with the relevant profiles in a very short time.
Cost-Effective Solution
IT budgets are constantly under pressure while, at the same time, you need to cope with new business and technology challenges. Allocating additional permanent staff is increasingly difficult to justify. Managed Staffing services allow you to tap into third party expert resources, when you need them and for the required time duration.
Whatever resource you need, we have it or we will find it!
Our customer-dedicated Service Delivery Manager and his team of recruiters help international organisations as well as local large to medium sized companies meet their staffing business needs, optimising talent recruitment costs and reducing time to market for critical projects. We know what it takes to deliver and keep business operations performing at minimum downtime and cost, and we help you get it done.
Our flexible service offerings allow you to choose the option that best fits your needs:
Contingency Staffing
Contingency staffing is a flexible workforce method in which you hire personnel as needed for limited, hence renewable, time periods. This is ideal in situations where you experience fluctuation in talent requirements. Applicable when you have new projects, need unusual skills or lack the time for handling recruiting. It allows you to adjust to the recurring nature of your business through a day-to-day allocation of external resources.
Our staff will work on your projects, adhering to an agreed budget and schedule, either on-site at your location or from our premises.
Framework Sourcing Contracts
If you need a large team of resources for mid-term or long-term projects, our framework contract program will suit your situation perfectly. It usually involves multiple contracts and services based on pre-defined profiles and rates. This allows you to source the necessary positions without having them on your payroll. Our staff will be deployed on-site at your location.
Industries we serve
We have a large pool of IT staffing resources, experienced in several industries:
Our unique selling propositions
Customer commitment; we build long-term relationships with you to better understand and anticipate your needs.
Deep understanding of IT challenges and capabilities required to solve them, allowing to quickly find the right IT profile and help you swiftly solve your problems.
Strategically placed locations across Europe allowing us to rapidly deploy staff to your premises.
Talent pool of 20,000+ IT professionals.
Dedicated processes and tools for receiving, registering, dispatching, monitoring and invoicing requests, including that of consortium management.
Benefits
A Service Delivery Manager, acting as single point of contact for monitoring consultants' performance and anticipating needs.
Monthly progress reports.
Invoicing based on time-sheets.
Back-office for managing contracts.