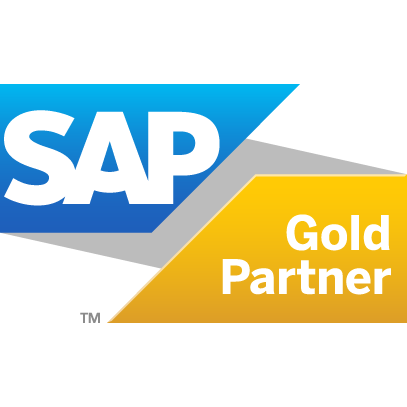 About SAP
SAP designs and markets Enterprise Resource Planning (ERP) software packages aimed at businesses and institutions. These packages cover logistics, accounts management and human resources requirements. For a few years now, SAP has been offering an extended range including solutions for Customer Relations Management (CRM), Business Intelligence (BI) and e-Commerce. The latest version of SAP's ERP is S/4HANA, which is based entirely on the HANA in-memory computing platform and a modern user interface, with the user experience provided by SAP Fiori. Fiori is a SAP solution that provides optimised viewing for the user according to the device used, for office computers, smartphones and various types of tablets.
NRB has over 70 SAP consultants covering various areas, as well as many satisfied clients in the public sector, utilities and industry.
We are also a Gold Member of the SAP PartnerEdge Program for Value-Added Resellers (VAR), devoted to partner resellers of SAP licenses that offer added value in terms of deployment, expertise and support services.
Would you like to find out more about our certifications and level of expertise?