NRB is permanently investing in its data centres. These are situated in distinct buildings on our Herstal campus (Parc Industriel des Hauts Sarts), and on the Villers-Le-Bouillet site (Belgium DC). These data centres have fully redundant technical chains for IT networks, power supply, and cooling systems.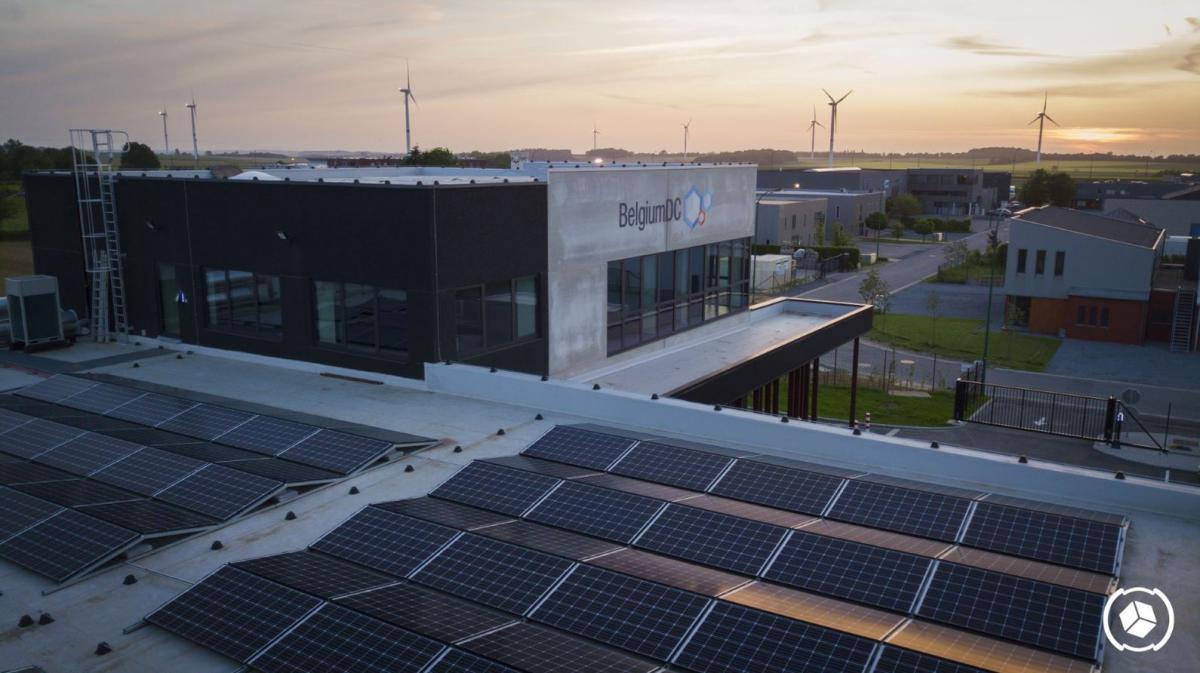 Security and continuity: no single point of failure!
In view of the importance and the value of our customers' data, we secured our ICT-infrastructure to a maximum in order to guarantee its uninterrupted availability. Our buildings housing the ICT systems, are equipped with all the security systems a Data Center should have, such as:
Advanced physical security, comprising amongst others; 24/7 guarding, controlled access guaranteeing the identification of each individual entering the Data Center, intrusion detection, video-surveillance by a hundred of cameras recording the actions of each individual and lastly, automatic detection and extinguishment in case of fire.
Cooling installations, with totally separate circuits and power emergency units (UPS and electrical generator units) which allow a Tier 3 level to be achieved while responding to a number of the most severe requirements of a Tier 4 Data Center.
Redundant network connectivity (multiple paths) to limit the impact of possible failures of the telecom operators.
We perform monthly targeted Stress Tests within our Data Centers. These tests consist of validating critical elements of our installations: the technical capacities, the means of communication and the level of training of the operational teams.
Connectivity
Our data centers are interconnected with more than 10 telecommunication operators, giving us privileged access to information highways which cover the whole Belgian territory. The multitude of operators present in our Data Centers makes us totally independent with regard to the latter.
Capacities and performances
NRB permanently invests in its infrastructure. We have established a policy of technology watch in close collaboration with strong partners. This allows us to always dispose of the most advanced technologies. Consequently, NRB's infrastructure counts amongst the most modern and powerful on the market, with sufficient critical size to assure our customers and partners the highest level of service.
Mainframe
NRB is equipped with IBM z15 mainframes with a calculating power of more than 33000 MIPS that can process more than 5,5 billion transactions per year. Next to the IBM machines, NRB disposes of BULL GCOS8 machines.
Integrated infrastructure
Our distributed infrastructure consists of more than 6,000 servers (physical or virtual) Windows, Linux, UNIX, and AS/400. These are connected to more than 12,000 workstations. Our SAN (Storage Area Network) has a capacity of more than 1 Petabyte.
Purpose-built
NRB installed Oracle Exadata machines that we manage for our customers. These machines are purpose-built, which signifies that they have been designed for a single, unique purpose. Learn more...
Green
NRB has always been a committed company and conscious of its environmental impact. We put in place a series of GreenIT measures that aim to reduce energy consumption in our data centers.
Today, our installations achieve energy efficiency (PUE, Power Usage Effectiveness) of 1.6, perfectly in line with the recommendations of the Code of Conduct of the European Union, while ensuring high availability for the installations. This score, while good in itself, is certainly not the last word. We consider it as a step. To improve this score, the NRB teams permanently test new technologies and evaluate optimization opportunities:
We install cold corridors, to avoid the mixing of hot and cold air in the IT rooms, thus ensuring quality cooling of the ICT equipment.
We systematically use high-efficiency equipment (UPS, cooling units, power supply modules for the servers, for example).
We recover the heat produced by the Data Centers for the office space.
We use adaptive lighting, limited to 50% of the luminosity under normal circumstances with respect to the level required for working in complete safety.
Lastly, we installed grids on the floor, which are more efficient than the traditional tiles with holes, as well as special cable tunnels that avoid the loss of cold air.
More info?