NECS (NRB Enterprise Cloud Services) is a hybrid cloud offering that allows our customers to access from a single interface the NRB private cloud and the main public clouds: Amazon AWS, Microsoft Azure, Google Cloud and IBM Cloud.
 
The migration to the cloud allows them to benefit from the latest technologies without having to bear heavy financial investments, while benefiting from greater agility in the company's internal processes.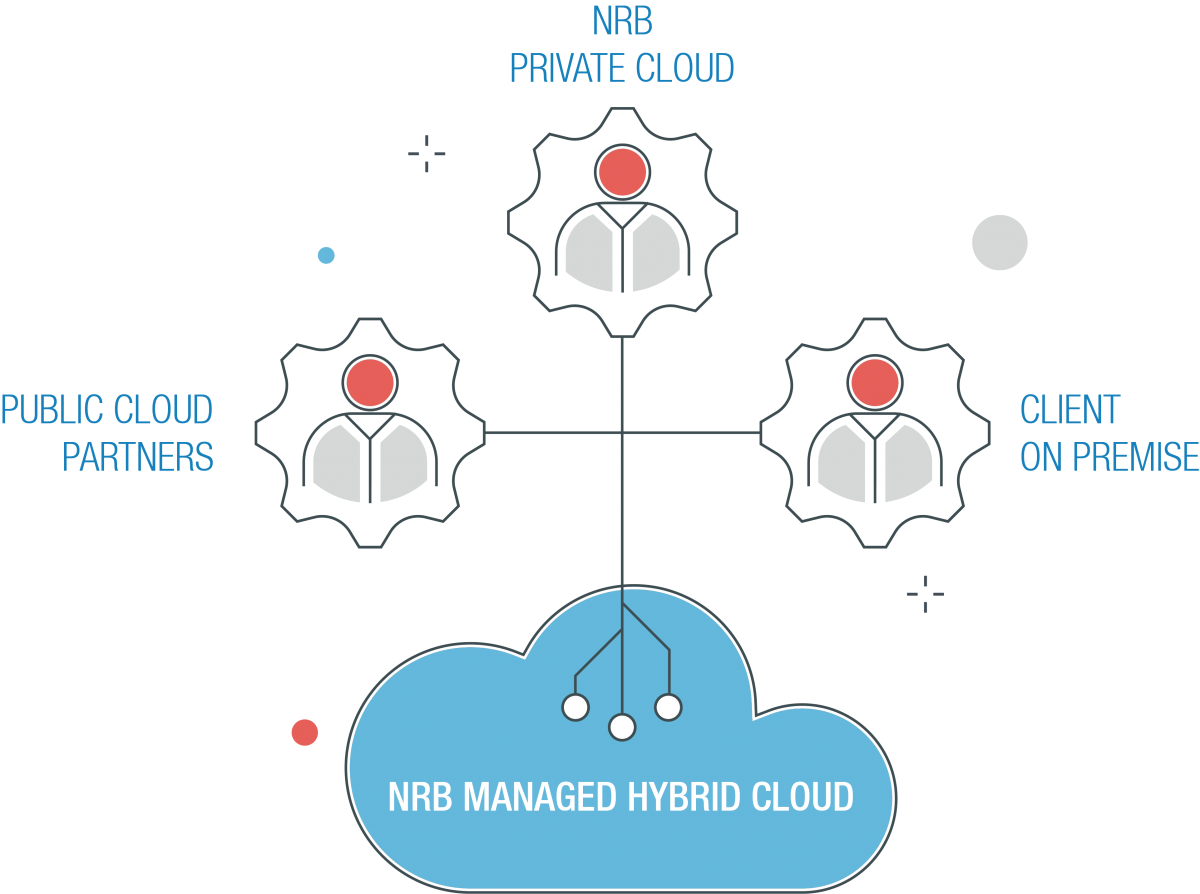 The NECS platform allows the hybridisation of different clouds. It gathers all IT resources on one single management portal and centralises cost, compliance and optimisation management.
 
In addition to the NECS platform, NRB also offers a continuum of services that guides them through the steps of their cloud adoption path: Advisory Services, Build Services and Run Services.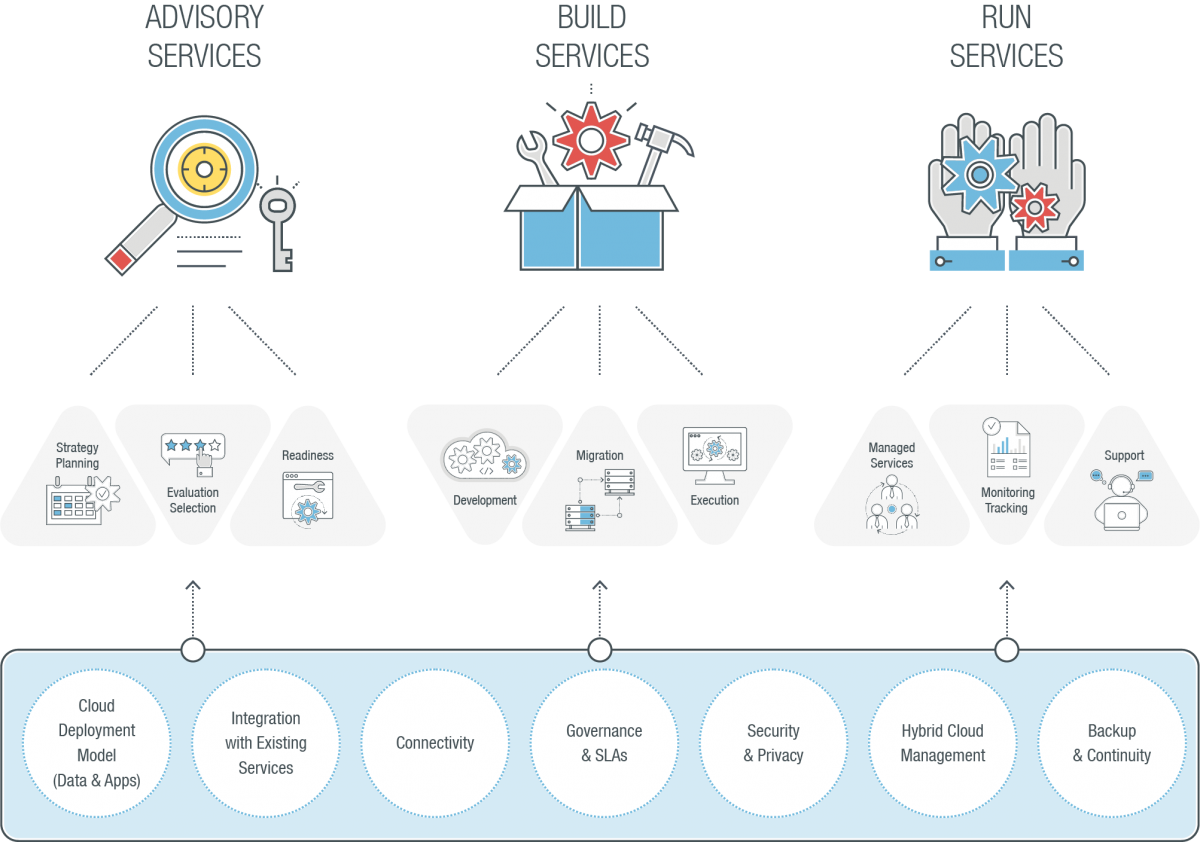 Why choosing NECS 4.0?
SIMPLICITY
Consultancy & guidance
Unique console & invoice
Identical delivery model for NRB's private cloud and for the public clouds
PROXIMITY
Customer-oriented roadmap
Local presence
Single contact through a dedicated Service Delivery Manager (SDM)
NEUTRALITY
Open technologies
Transparent access to AWS, Azure, Google, IBM or to NRB's private cloud
Why choosing NRB?
USER CENTRIC
A self-service interface, user and service catalog oriented. Not technology-centered. A service offering integrated and multi-clouds. A consulting and guidance service.
SECURE
The security of our cloud is validated through penetration tests. Multi-factor authentication (MFA) reinforces identification. Rights are based on role management (RBAC) for fine permission management. All connections are secured through a TLS (Transport Layer Security).
SERVICE ORIENTED
In addition to the self-service infrastructure, various services, performed by experts, are at our customers' disposal. We make their projects a real success.
SCALABLE
A continuous predictive capacity management process allows us to offer an almost limitless private cloud platform: our customer can increase or decrease the size of his infrastructure at the pace of his business.
More info?
Download here our brochure NECS 4.0 !