Contrary to what one would expect, the implementation of ERP does not necessarily have to be long and tedious. Hardly four months have passed since its implementation with Liege Airport showing that renewing software does not need to be a long-lasting operation. The airport opted for an All-in-One SAP solution and awarded the assignment to NRB.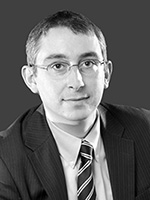 Willy Delfys
"We wanted above all to improve our commercial and accounting procedures. The airport has, moreover, other projects where this new software can be used", says Willy Delflys, Secretary General of Liege Airport.
Due to the growth of the airport and the expansion of its activities, Liege Airport has been confronted with a certain number of limitations with regard to its accounting software. It should also be noted that after ten years, this support had become practically non-existent. In addition, the management application for purchasing, developed internally ten years ago, was no longer suitable for today's working world. The operation involving purchases and accounting was no longer adequate.
New ERP: synonymous with time saving
"When a purchasing request is introduced in SAP All-in-One, the software automatically activates accounting charges in the accounting module", explains Willy Delflys. "In the past, this operation had to be carried out manually with the risk of error linked to data capture. This integration reduces the problems linked to errors and enables considerable time saving. As a result, the productivity of our employees has increased considerably".
It is precisely for these numerous integration possibilities that Liege Airport opted for a SAP solution. "The management of this procedure by SAP was in every respect considerably more important than its look and user-friendliness", adds Willy Delflys. "Purchasing was also part of a long-term vision. We started with the two modules mentioned but were able to extend the scope of the solution without any problem. We are now planning in the short term to adopt a real estate management module as the application currently in use is also ten years old. We are also working with isolated applications for personnel and customer management and it is for this reason that we are also examining the possibilities offered by SAP HCM and SAP CRM. In this context, we are following the recommendations of NRB and SAP who have extensive experience in the airport sector".
Rapid migration thanks to SAP's excellence practices
Migration to the new system was carried out seamlessly because Liege Airport agreed to follow the excellence practices used by SAP. NRB then only needed 250 working days to implement the system, a real record! Willy Delflys adds: "Our procedures closely resembled the approach that SAP recommends. We therefore had no difficulty in following the recommended best practices. This enabled us to carry out migration in a sufficiently short time, even if SAP All-in-One was more or less already preconfigured. The extra work for our teams, which included a key user by the department concerned and a project manager, was on the whole kept to a minimum. We decided to limit this period as much as possible because we were afraid that the staff of the departments concerned would after a while loose all motivation".
Willy Delflys did not hesitate a single second to assign this operation to NRB. "This company has an excellent reputation and is situated nearby. This nearness is a nonnegotiable asset for a migration of this type. Now that the system has been set up, I can confirm that the professionalism shown by NRB in managing this project impressed us greatly. Their consultants have exceptional know-how".