Partena, the social service provider, runs a payroll engine on its mainframe to process the salaries of more than 250,000 people employed in over 23,000 companies. Partena recently decided to outsource the hosting of this application to NRB. The migration to the NRB mainframe environment speeds up the processes, significantly reduces costs, and reliefs Partena of the concern of a disaster recovery plan. "We benefit from the experience of a specialised company and always dispose of the latest software versions" says Philippe Picalausa, IT Infrastructure and Security Manager for Partena. "We also no longer have to deal with the day-to-day problems of running a data center, and can focus on our core tasks."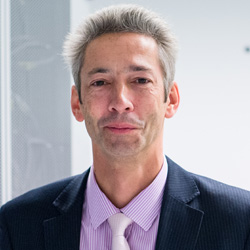 Philippe Picalausa
Partena had to appeal to the expertise of an external partner to maintain and manage its mainframe due to successive retirements of its system administrators. The machine had gradually slowed down when running at full power. Years of growth and payroll engine updates had led to a loss of structure in the code and operating system configuration. Installing new applications became more and more problematic. Partena seized the opportunity of the migration to the NRB data center to restructure the system configuration again.
Low unit price per MIPS
Partena previously had a 648 MIPS mainframe (millions of instructions per second). Philippe Picalausa: "We now hire the same number of MIPS from NRB, but their machine has a potential capacity of 20,000 MIPS. This is distributed across various clients which makes us realise considerable savings on licences. The bigger the machine, the lower the unit price per MIPS. The cost relates to the physical size of the machine. The economy of scale offered by NRB enables us to make significant savings. It was better to perform the migration straight away, even though our mainframe at Partena wasn't yet fully amortized."
Partena uses more power at peak times. Philippe Picalausa: "NRB's machine is so powerful it never gets overloaded as was sometimes the case in the past. The night batches are much shorter and our administrators have faster response times too."
Restart within four hours
NRB ensures continuous replication of all data and a disaster recovery plan. The downtime in the event of a disaster recovery used to be 48 hours, which was too long. In the past, one or two people had to go to the external data center once a year to test the DRP. "NRB has two synchronous machines in two different locations, so we can now get restarted within four hours," says Philippe Picalausa. "The NRB data centers are mirrored and the data is constantly replicated, which ensures high availability and a fast disaster recovery."
Pragmatic working method in Belgian data center
Partena asked four separate organizations to quote for the project. NRB provided the most attractive offer. The outsourcing is running well, partly because the partner has an equivalent size as Partena. The fact that NRB has its own data centers in Belgium was an important advantage as well.
"There's also a cultural match. We tackle requirements and problems in the same way," says Philippe Picalausa. "Some suppliers have a tendency to work with set procedures, but we prefer a more pragmatic and dynamic approach. NRB makes this flexible way of working possible. During the migration phase, for example, we had to adapt our strategy for technical and commercial reasons. NRB was very flexible about this even though they had to rearrange their planning. We were ultimately able to complete the project a month ahead of schedule."
The switch to shared systems forced Partena to standardize a number of processes. "This didn't do us any harm. NRB brought structure back into the systems. They're much more secure and reliable now."
New project in the pipeline
Partena's customers hardly noticed any change. Partena had already developed web applications for their customers to enter all the data required for their payroll calculations, front-end user applications that feed the mainframe systems. Partena started a large IT project to modernize the mainframe application three years ago. "It was time to update our users' green screen management modules," concludes Philippe Picalausa.