Marc De Groote is the new Chief Commercial Officer (CCO) of the Belgian ICT services provider NRB. He succeeds Jean-François Michotte in this role, who will now focus on the role of Chief Operating Officer (COO).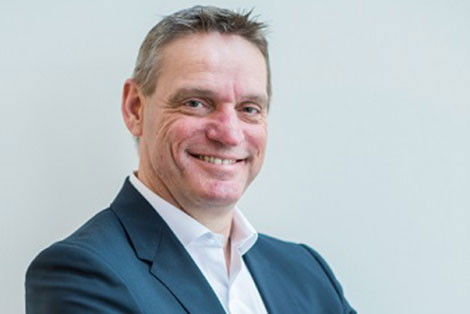 De Groote will manage the commercial teams at NRB. The latter are organised in 'vertical' teams, each focusing on a specific target sector of NRB, such as the Public & Social sector, Financial services, Energy & Utilities and Industry.
After graduating as a Civil Engineer at the VUB, De Groote first worked for CSC before spending over twenty years at Callataÿ & Wouters, with the last five as CEO. He was then employed as Executive Vice President at Sopra Banking Software and CEO of EcoNation. De Groote then joined Cegeka, where he became Country Director for Belgium since the beginning of 2016.
Marc De Groote has also been heavily involved in Agoria since 2013 , first in its ICT committee and since May 2016 as the president of Agoria.
Jean-François Michotte, who became Sales Director at NRB at the beginning of 2017, started combining this role with the position of COO last October, will now focus solely on the latter.
De Groote and Michotte will both report to CEO Pascal Laffineur.
Marc de Groote: "NRB is a major Belgian ICT-service provider with a very strong footprint, predominantly in Wallonia today. Still, the group has a very strong will and potential to further grow on the entire Belgian market, and beyond. The company holds all the cards to make it: the portfolio of solutions – amongst others thanks its strategic partnership with IBM – with a unique hybrid cloud service offering, next to its own state of the art datacentre infrastructure, and specialised development and consulting teams. I believe in its' potential and I am more than happy to help realise it."