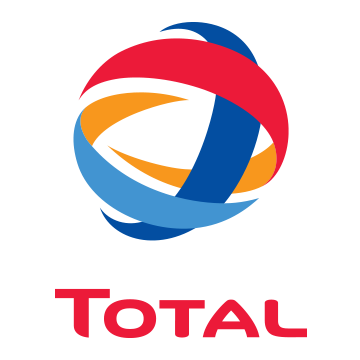 About Total
Total is a privately owned French petroleum company. It is one of the world's six largest companies in the sector. In terms of sales turnover it is ranked as the number one in France, it takes the 5th place in Europe and the11th in the world in 2013. The activities of Total cover the entire production chain, from extraction of crude oil and natural gas right up to the creation of energy and commercial operations. The Total Group is active in more than 130 countries. Its headquarters are based in the Défense district in Paris.
Total is certified ISO 9001, ISO 14001 and MSI 20000.
More than 17,000 service stations around the world are operated by the Total Group. In 2005 , the upstream sector made investments amounting to 8.1 billion euros and employed close to 15,000 persons.