C'est avec une très grande fierté que NRB vient de recevoir l'Award Vmware du "Most Innovative Cloud Partner of the year".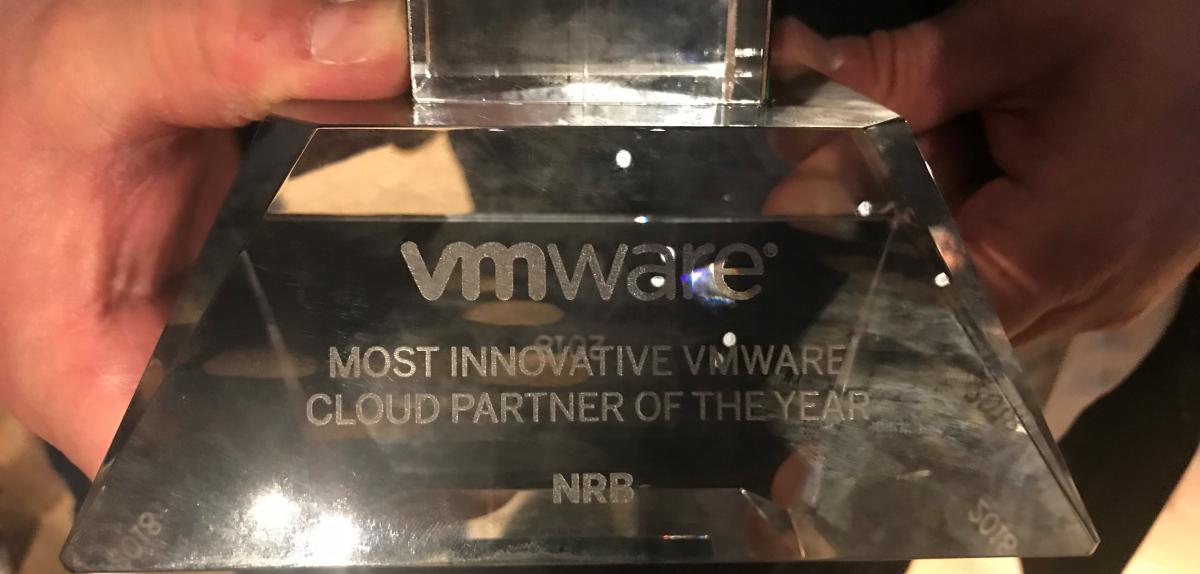 Cet Award récompense une collaboration intense avec le fournisseur de solution VMWare et s'inscrit dans le cadre du développement de notre solution Hybrid Cloud NECS4.0.
Il est le fruit d'un travail important réalisé en 2018 par NRB en collaboration avec IBM pour développer la solution technique Hybride Cloud NECS 4.0, une solution qui fait appel à la suite VRealize de VMWare.
Les 4 nominés étaient des candidats du Bénélux très sérieux: Proximus, Realdolmen, et Post.lu
L'award Vmware vient confirmer l'innovation que représente notre solution NECS4.0 et est même renforcé par l'Award remporté par IBM dans la catégorie "Best WMware Partner Success Story " dans le cadre de sa collaboration avec NRB dans ce développement de NECS 4.0.