NRB awarded the best graduation work award to François Lievens. This student analysed the behaviour of livestock through data analysis. Congratulations to him!
NRB has contributed to funding the Big Data Chair for the past five years. This has enabled ULiège students to receive new courses directly linked to the skills developed within our company: artificial intelligence, data science or machine learning.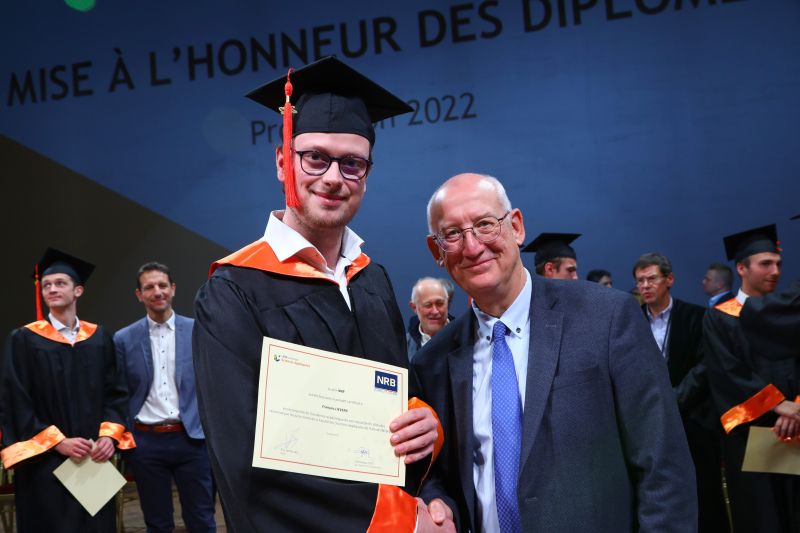 At the ceremony for the best TFEs on 22 October, Philippe Laboulle, Secretary General of NRB, rewarded François Lievens, laureate of the Data Science category, for his work entitled "Large scale and real-time cattle behaviour recognition by deep learning and video data".
Our company is proud to be able to train the new generation in the professions of today and tomorrow by supporting the Faculty of Applied Sciences (FSA) at the Université de Liege. 
All our internship and job offers here