ONE STOP SHOP SOLUTION FROM NRB
NRB and SAS act as trusted partners to businesses and organisations while offering GDPR AS A SERVICE, a "all-in-one" GDPR focused framework of software, tools and expert advisory services that help businesses and organisations meet and maintain compliance with GDPR requirements.
AT A GLANCE
NRB and SAS' unique partnership brings together the
dedicated SAS' platform for Data Protection, consisting of a set of intelligent tools to maintain the register of personal data processing activities, assess privacy risks, and to automatically identify, map out and assess all sensitive data within your systems
expertise of NRB's teams with the SAS platform through proven implementation projects
expertise of NRB's consultants specialised in data protection, cybersecurity, data governance, business intelligence and analytics
Thus creating a one stop shop solution to make your compliance processes lean & mean.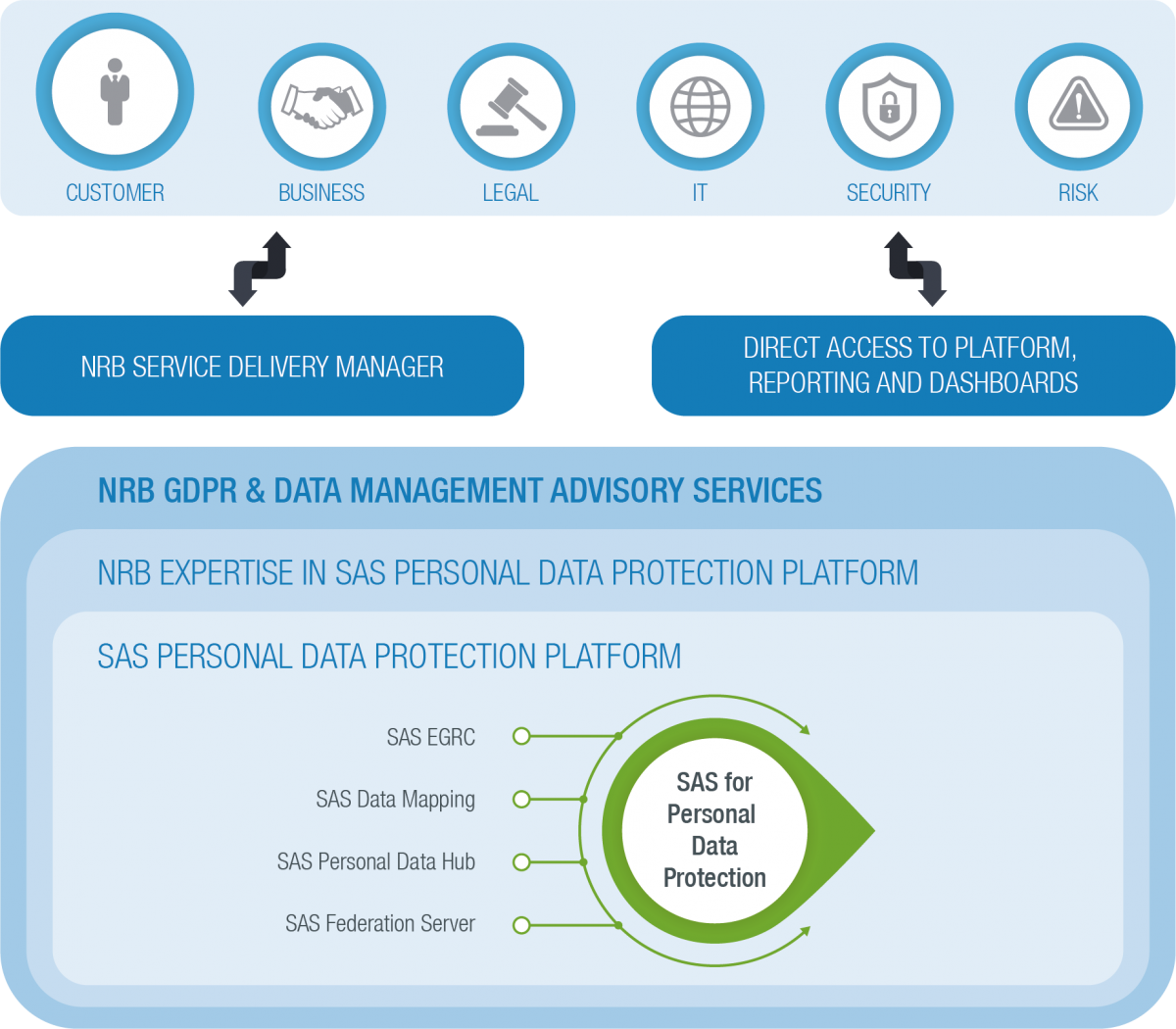 SAS FOR PERSONAL DATA PROTECTION
AT A GLANCE
GDPR-as-a-Service is powered by SAS' data protection platform. It provides an end-to-end approach to identifying, governing and protecting personal data.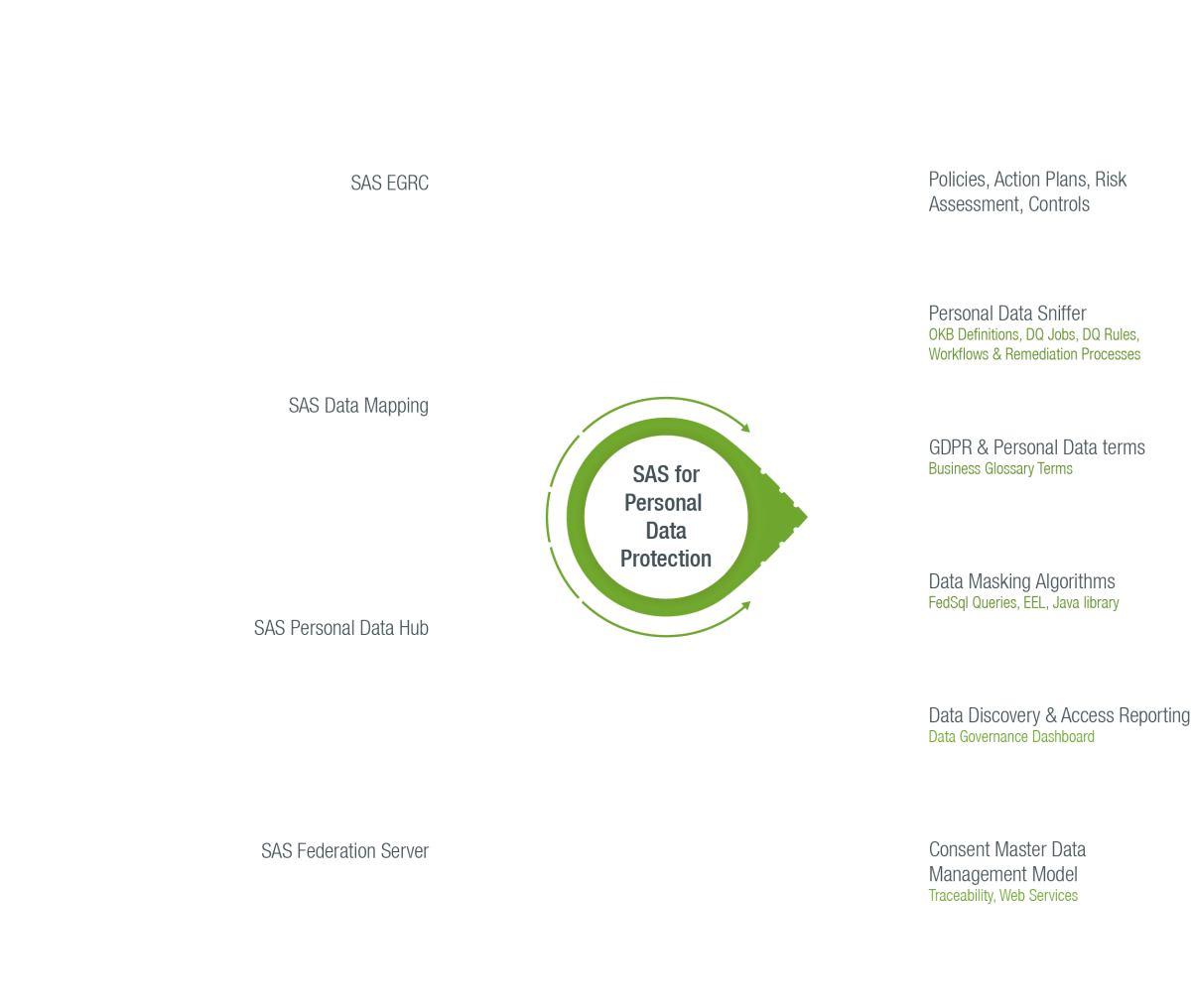 NRB ADVISORY SERVICES 
Implementing the GDPR will affect your entire organisation. You need to rethink how personal data is handled from the source to the point of consumption. 
GDPR ADVISORY SERVICES
Our team of experienced data protection experts can help your organisation with a variety of best-practice solutions including the organisational and process-related aspects, risk management, incident management, security and compliance.

DATA MANAGEMENT ADVISORY SERVICES
Achieving GDPR compliance is impossible without data management and data governance. 
You need "total control" over your data. Data management, data governance and master data management (MDM) are key components to any approach that will lead to compliance.
With GDPR-as-a-Service, you get access to our Data Management Advisory Services, a pool of experts in various domains of data management.
WHY CHOOSE GDPR AS A SERVICE?
You benefit from our in-depth understanding of the GDPR requirements and how they should be met.
You access a unified view of how your data is handled
You pay in a "as-a-service" model and do not need to invest in software licences
You can leverage on our extensive data protection and information security management expertise
You will have access to a dedicated Service Delivery Manager throughout the program