ORES, the Walloon electricity and gas networks operator, supplies energy to 1.5 million outlets in 197 Walloon communities, worth an annual turnover of over 500 million euro. 3 million invoices are printed every month. This is a colossal job that has recently been outsourced to NRB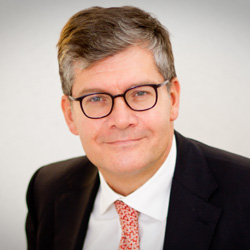 Eric Van den Rul
The Walloon energy market was fully liberalised in 2007. ORES was set up two years later to manage the distribution network autonomously. ORES' documents and invoices were still being printed by Electrabel's 'Printshop', a service which the energy supplier wanted to stop.
"We issued a call for tender for printing client invoices," confirms Eric Van den Rul, Chief Information Officer for ORES. "The tender specifications were drawn up in 2012 and the contract was awarded to NRB in 2013. Various elements played in its favour: NRB has the capacity for a large commission like this, experience with Outbound Document Workflows, knowledge of DOC1 (software for creating these documents), and they were already providing this service to our subsidiary company, Indexis."
Lots of formatting work to start with
This involves data entry for no less than thirty ORES print applications, with formatting into one of about a hundred templates. "Electrabel was working with a previous version of the software that generated the layouts for these different templates, so we had to rewrite lots of lines of code. It was a big formatting job," adds Jean-Luc Ledoux, who is responsible for ORES' management applications. 
The print work data is supplied to NRB using web services and XML files. To manage these web services, the service provider has developed an Enterprise Service Bus, middleware that enables the various applications linked to the NRB print shop to share data with each other. The ESB processes the batch emails sent by ORES immediately, and communicates the data to the DOC1 application. This software then places all the appropriate information in letters, invoices, reminders, registered deliveries and meter reading cards. NRB then also puts these documents in envelopes and sends them to Bpost to be sent out by post.
Three print processes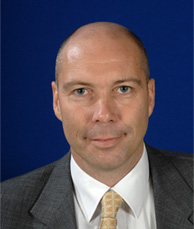 Jean-Luc Ledoux
"There are two more electronic processes alongside the postal deliveries. NRB also gives us a PDF file of each printed document for careful archiving in our data centre. And some PDFs are sent out by email too, so that ORES employees can print them locally, look at a previews, or add a signature or attachments," explains Jean-Luc Ledoux.
A flexible, creative partner who listens
It ultimately took six months to implement. Jean-Luc Ledoux: "Creating client invoices is a complex process, and we had to avoid mistakes at all costs. ORES is also completely overhauling its ICT at the moment. Our systems, which were previously managed by Electrabel, are being migrated to ORES. There have been a few tense moments and teething problems, but NRB has always acted flexibly and creatively, and never failed to add an extra helping hand when necessary. They worked through the weekend, for example, when we had to reproduce our archives and update databases. Now we have full control over the files."
"We ultimately just wanted to switch from one supplier to the other, but of course it's not quite that simple. I was struck mainly by NRB's will to succeed, and they always made sure we were happy," concludes Eric Van den Rul.