NRB is pleased to invite you at Infosecurity.be, data & Cloud Expo 2020 which will take place at Brussels Expo on March 18 and 19.
We will welcome you on our booth (09.C124) to discuss your "cloud ambitions and concerns". Moreover our security and cloud experts invite you to their break out sessions; respectively on the best way to migrate to the Cloud and on our specialised services in the domain of Governance, Risk and (Security & GDPR) Compliance  .  
We are looking forward to meeting you there.
Please register before February 28 st to get a chance to become VIP :
Going to the "cloud": a no-brainer but how?
Mathieu Philippart, Solution Design, Architecture & Product Management NRB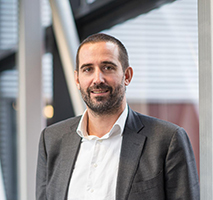 The presentation of Mathieu Philippart, cloud expert of The NRB Group, is a testimonial about accompanying organisations to the cloud, whether to public, private or hybrid cloud environments, and in IAAS, PAAS, SAAS implementations. The promise of "the cloud" seems indeed tempting, but in this vast universe of possibilities, finding the right approach to realise the expected efficiency gains and business advantages may be a challenge. There is no such thing as a ('one size fits all') cloud solution and the journey to the cloud can be perilous and frustrating. Working together with an experienced partner, bringing a pro-active analytical approach can indeed help to design the best fit roadmap for you, avoiding the pitfalls and capitalising on proven experience, thus ensuring a positive outcome.
Interested? Register here
Approach and tools to implement effective measures in GDPR compliance and data protection
Daniel Baeten, Cyber Risk Services Senior Consultant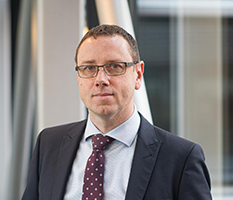 During this presentation, a service model to address GDPR compliance and data protection will be discussed. What is the typical roadmap that needs to be followed in order to address a safe and compliant processing of personal data? How can risk be taken into account ? Which guidance exists for the implementation of appropriate measures. Which tools can be used and how to setup an effective framework that guides you through the process. The presentation will go hands-on practice with a showcase of a risk management tool (Egerie Risk Manager or Monarc).
Interested? Register here
Our 2019 aftermovie