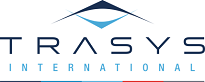 Trasys International is a 'European Economic Interest Grouping', branded 'Trasys International' which, as part of the NRB Group, clusters all competences and expertise with regard to the set up and management of partnerships and consortia for delivering specialised ICT services to the international public and corporate organisations. It is managed by the same team as within the former Trasys organisation.
The mission of Trasys International is to offer dedicated IT solutions, services and consulting to help the International Public and Corporate Organisations to comply with International/EU policies and regulations and to tackle their digital transformation challenges: to modernise (public) administrations, to collaborate and promote digital workplaces, and to fully capitalise on the use of contemporary cloud and datacentre technologies while improving IT security and cost effectiveness.
Trasys International mainly focusses on the following markets:
European Institutions & agencies
National Authorities & International Public Corporations
International Corporate Organisations
More info on Trasys International's website.